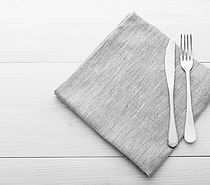 The effect of pests on food can result in health hazards, thus jeopardizing the survival of the businesses within this industry.
With more than 50 years of experience, Defon has developed an Integrated Pest Management (IPM) system and effective hygiene methods that meet this sector's challenges. The services are specially structured to cover all HACCP requirements and can be tailored to suit the individual needs of restaurants, bars, bakeries, pastry shops, catering businesses, supermarkets, food factories, etc.
Defon's prompt response and efficiency, in line with its discretion and confidentiality, ensures the good reputation of its clients businesses along with their product brands.